I was a little bit nervous not because my son and I will be heading to New York City for 3 days, but because it will be our son's first plane ride. I'm nervous he might be cranky in the plane and would make everyone else's feel annoyed, though I don't really care, yet the feeling he just might not like those ears popping and the turbulence.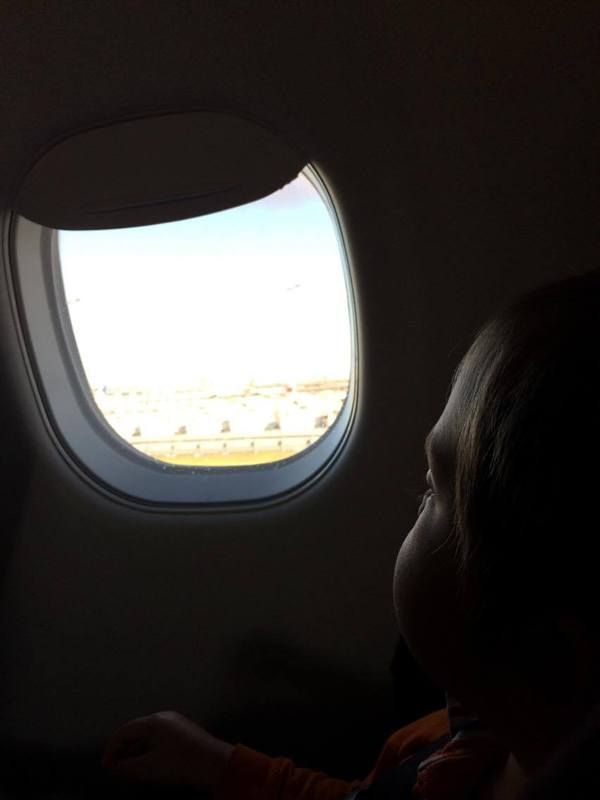 When we are late to take our seats inside, he was pretty much calm. I gave him some treats so he'll munch it and won't be able to noticed the whole taking off of the plane. He sits and is very good in his seat at all, my suspicions were wrong and I feel relieved that everything is very smooth until we landed.
Of course, he was too busy eating his goodies and never pays attention to the whole situation. He watched the tv on the plane and just being a good 2 year old. I tried to show him the clouds and stuff, since it was raining there wasn't much to look at but all those heavy clouds.
As for me, I tried to browse on my phone to find a good deal about luna guitars at guitarcenter.com and just need something to pass the time. Yet, I have found interesting information instead.
It was a quick airplane ride and I'm glad that our son was pretty cool about everything.