This is what our boys did one day when the oldest showed me that he can climb the post in our living room. I wasn't sure that he will because it's rare for him to dare until he actually showed me and hold on a little bit longer because I want to capture this moment.
Of course, whatever Kuya is doing the little one copies him a lot. He tries to climb too, but unfortunately he can only hold on just where you saw him.
Kids are too funny, they'll show you the great things they have done or not. I'm glad Kuya did showed me that he is ready for climbing now. I mentioned to him that, once we visited Philippines I will let him climb in a papaya tree, or guava tree. So he can either get me some of the fruits or he can just hang out up there. As long as he will be careful, though.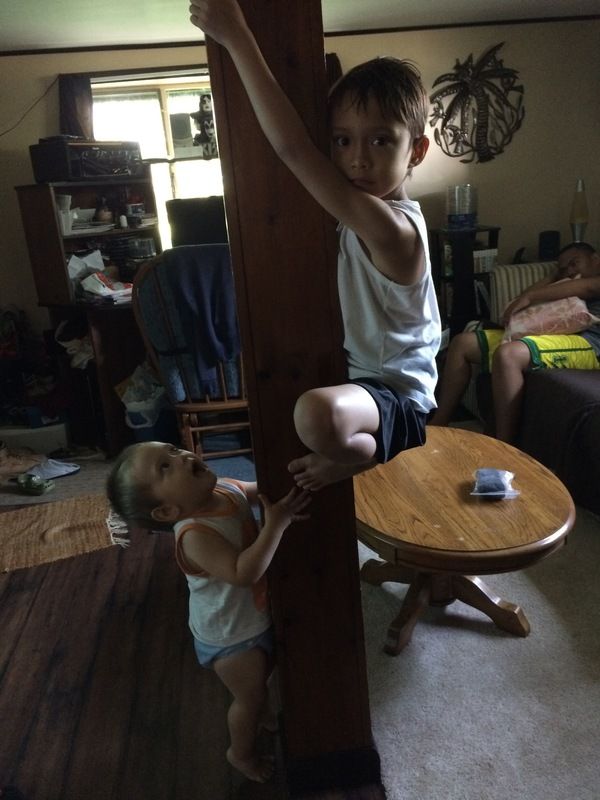 I even teased him that he does climbed like a monkey, or maybe he is one? He just chuckled.
After that, I told him to get down so never climbed that post again, as his little brother will execute whatever he will do. We don't want anyone to get hurt for trying without their mama or papa around.