It was an amazing thing to think about kid's imagination. It reminded me of mine while I was growing up. Because I read a lot, I do have this incredible imaginations that most of the time some thinks I'm going nuts.
I have a huge idea that sometimes I'm scared to share with because people might think differently or it's way too impossible. Well, enough about me. I'd like to share the note that our 7 years old wrote last Christmas.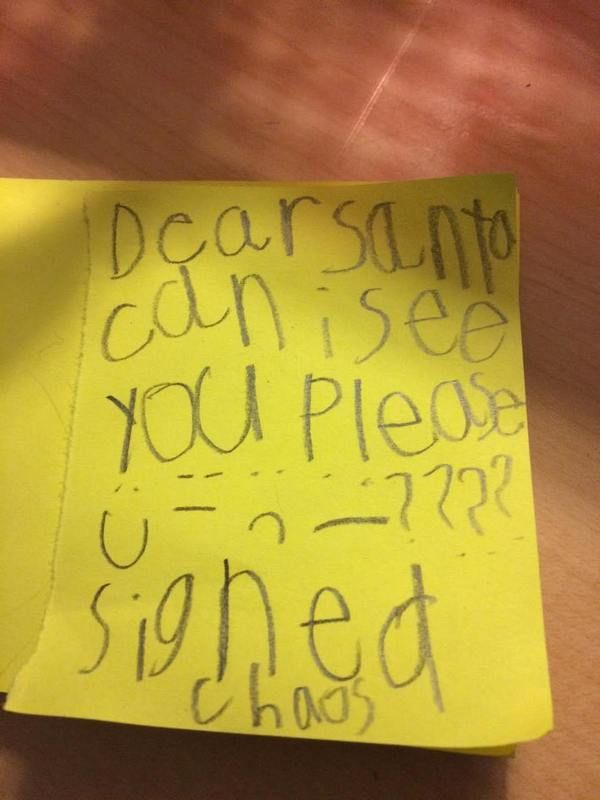 It started when he got busy writing and taking some of my Post-it. Because I didn't ask him what is he writing about.
Not until, I have noticed that he actually wrote a note for Santa. Apparently, it started when I told my husband about what this kid in the Mall did when he saw Santa walking.
The kid, judging from what I saw he is at least 6-7 years old, too, actually run towards Santa and call him and even hugged him. Just melts my heart on how this kid truly believes in Santa.
Little did I know that our Dodong was listening to my story and eventually wants to see Santa himself too. And so the note was written.