My 6 years old son handed me an early Mother's Day present last Friday, that afternoon when he arrived from school. They must've been doing this crafty gift for their mothers at school.
He was very thrilled and snuggles with me when he read me the card he made. It was of course in a green paper [which is his favorite] and mostly writings are all in green color.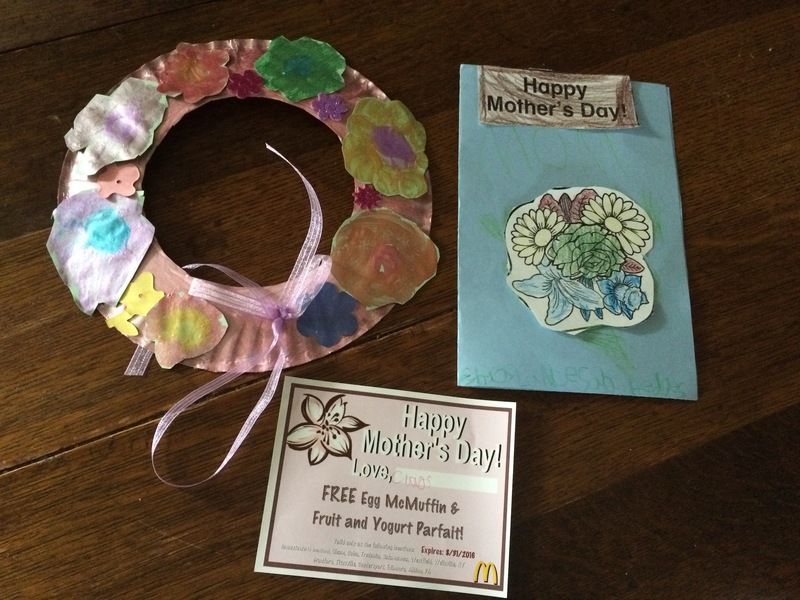 The Wreath is quite fascinating how neat and colorful the wreath is and what it is made off that the flowers stayed on where they attached it. It seems like it is made of a paper plate and painted with different abstract colors and of course, finished it up with a nice ribbon.
This kind of project/craft would surely be in a keepsake box so that someday, when he are older he'll be able to look back and see the things he did while he is in Kindergarten.
I can't wait to use my free Mc Muffin and a drink from a fast food the school provided for mothers on Mother's Day.
And after a Sunday Church, my family and I went to a restaurant for our brunch. And for just a random thinking, I speak out that I want my bike. Though, there were teenager bikes in the garage that I can use, I guess I would like to acquire something that is great for the bike trailer as well as an off-road bike.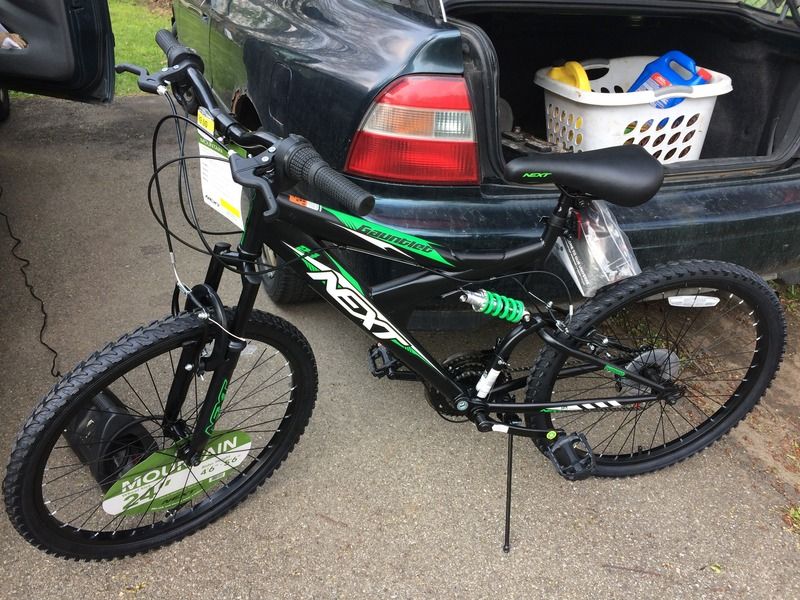 My love and I went to the store to choose the nice NEXT bike for me. Such a wonderful Mother's Day gift indeed, not just for me, but for a family use as well.
What about you? I'd like to hear what your little one or your husband gave you for Mother's Day?