I was very thrilled that my collection of Educational DVD set will be added when I saw this DVD set online. Knowing that it is also a great potential for my kids to learn basic educations while they are at home.
I received the dvd set in the mail through the USPS without no damage that I was able to use and played the dvd right away.
I played the first video which is the LETTERS, the minute it started my 8 months old son was very attentive and watched the video. I can see his eyes are really watching the video. I checked the DVDs and I don't see any scratch on it.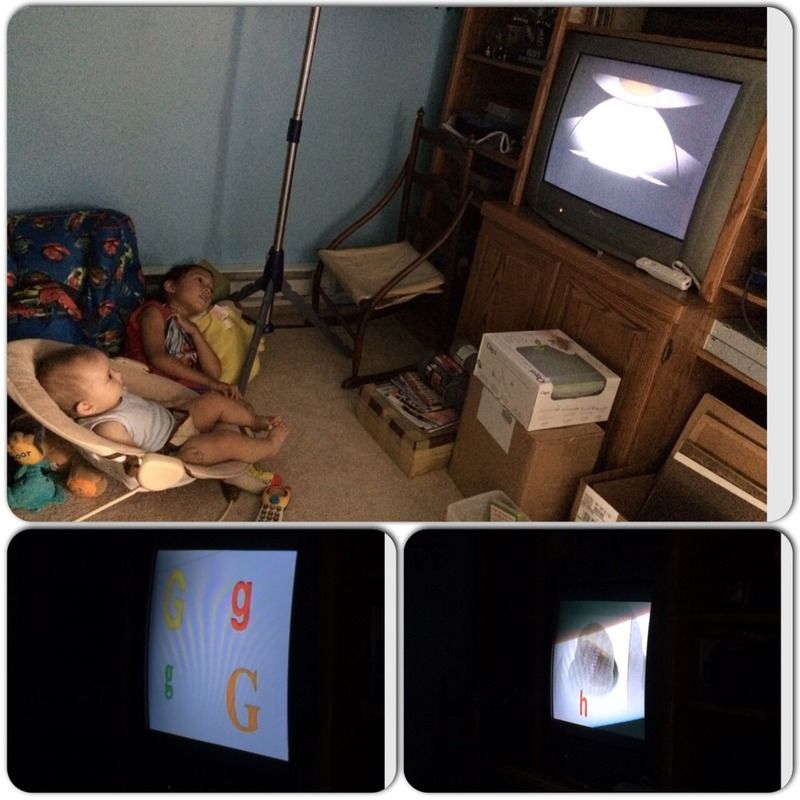 Every time I took a picture..the image always interfere..
not sure what makes it..since I am too far from the TV.
The background and the video itself aren't boring. I have noticed that the music that plays in the background while introducing the letters is more alive and sounds energetic and not annoying. The colors are vivid enough that my infant catches what's playing.
I like how the Tiny Tutor comes with the 4 DVD set of early learning about LETTERS, NUMBERS, SHAPES and COLORS. I also like how it is set for early math and reading pattern recognition and has the basic colors that he will learn in a very early day.
My 5 years old son who knows everything about this also likes to watch the video. As I mention, it is not boring that both kept watching until it ends.
This is NOT a sponsored post, I did not receive any financial amount. I received the products for free in exchange of my honesty review. The outlook I expressed is 100% exclusively mine
.