Whenever I put our 8 months old in his walker and walk around the house like he is some kind of expert I always feel unease because, of the feeling that he might accidentally bump his head in one of those edge corners.
I always want to have those corners protector, hence I don't know exactly which one to get? There are so many competitors and yet I am not sure if the reviews stated in each product were true. So I was hoping to get the opportunity to work for one before I purchase more.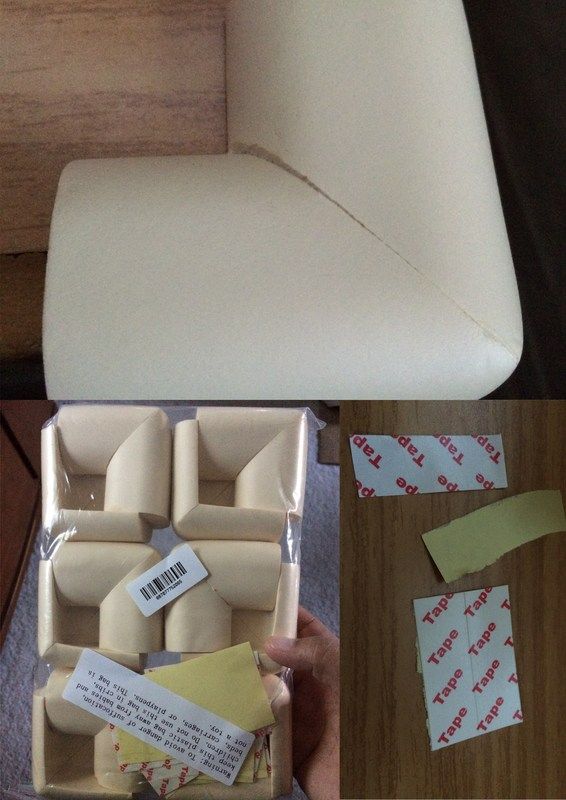 I'm glad that I was able to have the prospect to review about one of the baby proofing. I received the product in the mail through the USPS. It's in great condition, I don't see any signs of damage due to the shipping that I was able to use and baby proof the house, as well as examine the product right away.
It comes with 12 Pcs Extra Thick Premium High Density Furniture Table Edge & Corner Guard Baby Proofing Bumper Protector - Jumbo Size Value Pack Off White. I don't see any instructions and known the reasons why. It is very easy and simple to use the product.
Though I have the hardest time of taking the tape that would connect the protector to the object, after a couple of tries I manage to figure it out. It is very thin so you have to be very careful when you peel if off. Then you have to stick the tape to the protector.
The extra thick size of the product makes me do feel so comfortable, I tried to bump my forehead [YES to make sure it works] and the thickness of the foam surprises me. Don't feel any sharp there now and whenever you touch that portion too, feels truly soft and smooth.
I am happy with the bumper protector and I am glad that I was able to tried it before I put my money in it.
This is NOT a sponsored post, I did not receive any financial amount. I received the products for free in exchange of my honesty review. The outlook I expressed is 100% exclusively mine
.