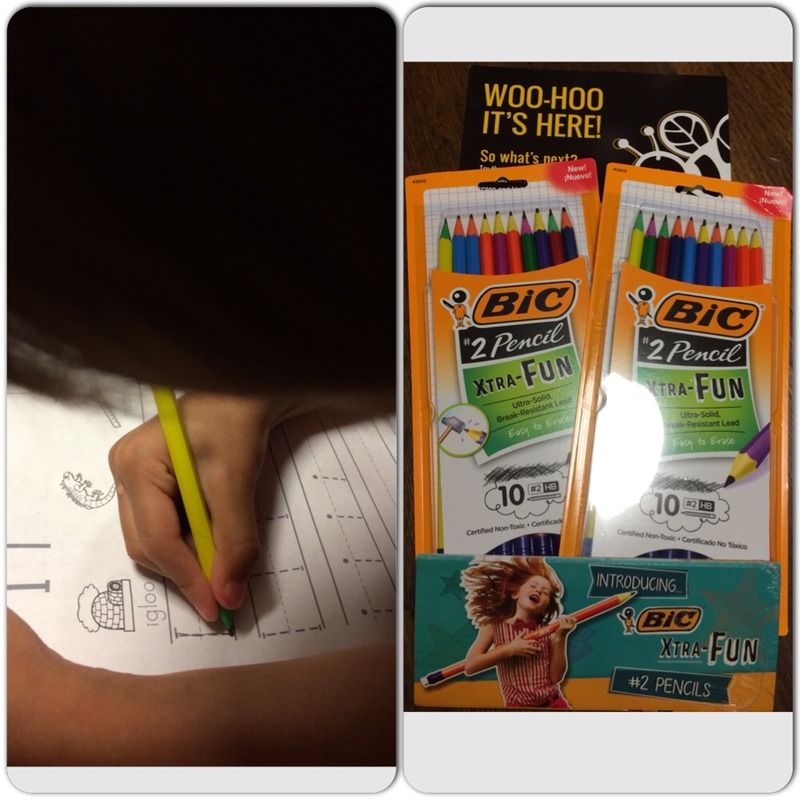 The minute my son saw the pencils, he was too excited to use them. He loves the different colors and of course he can use his favorite color which is green and purple.. I'm glad that it brings smiles and excitement to the kids knowing that their pencil at school would be colorful now and not dull.
The #2 pencil is dark enough that my son doesn't need to exert more force in order to make his writing visible. The eraser is also good, don't need to use a lot in order to erase the writing.
Thank you BIC XTRA-Fun #2 pencils, because of your new and innovative ways of making the pencil it gives more excitement towards my son the fun of using pencils in writing.
This is NOT a sponsored post, I did not receive any financial amount. I received the products for free in exchange of my honesty review. The outlook I expressed is 100% exclusively mine
.