It was Saturday afternoon when my SILs came for a quick visit. I don't know exactly where they from but it was so nice of them to come by and say hello. While I was nursing my 7 months old, they were outside with my Mahal and my son.
I've heard and they planned on paying a visit to a beach after the picnic at the resource center where we are invited to come.
Sunday lunch time, my family and I headed to the said picnic and there we've seen Aunt Jessie, Lola Eunice and Shelly. YES! We are the last one to come, hehehehe..it's not easy to have 2 small kids that you have to do all the work and preparation.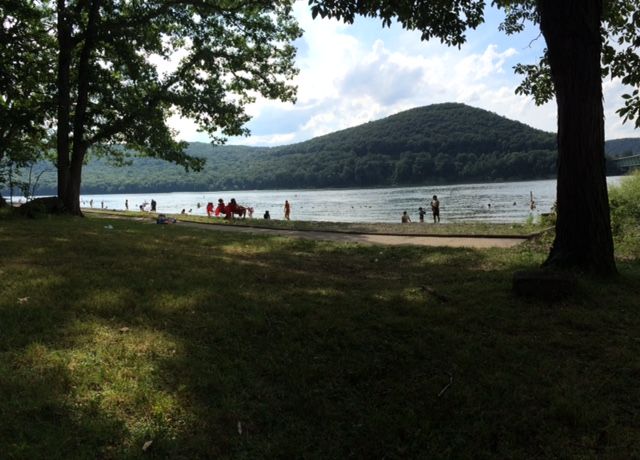 Anyways, after we filled our stomachs with the delicious food they prepared, went home to meet up Shelly to ride with us and headed our way to Kinzua Beach. It was our first time to visit the said beach, well except for Mahal.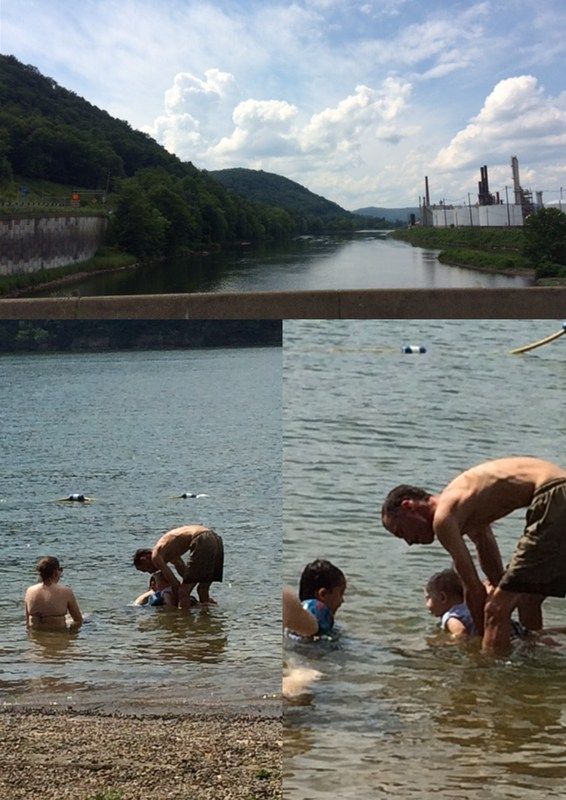 They have fun in the water...
They put up a tent there last year and that's where he found out about the Beach. It's Allegheny River because we are too far away from the sea salt water.
Moreover, after travelling for at least an hour, we finally reach our destination. I took few photos for souvenir and hopefully to take the kids again next year. Well, when the water won't be contaminated with E. coli due from the bacteria that comes from human and animal waste and often rises in waterways due to runoff from heavy rains.
It was fun, though be arriving late afternoon. We were having fun, the water is quite cold but manageable. Short but I guess it's worth it.

panorama photo
We hit the road after and stop over to the Kinzua Dam. The husband and our 5 years old walked closer to that Dam so explore while Shelly, 7 months infant [who is napping] and I stayed where we parked