This was last 2015 Halloween pumpkin carving. No! We did not join a contest, but this is what we made last year. I figure out that we can carve something that our son would adore.
So when we look for a pumpkin, we found this awesome shape that would fit my idea, the minions. Since they were so popular and our son likes this crazy, cute little thing and so we carved them.
I didn't buy the pattern this time, since we have the carving tools. All I did was to explored online for a FREE pattern and with the help of Mr. G. I come up with a few patterns.
Save me money, and I have varieties of patterns to choose from. I started doing it since I found out that there are more awesome FREE pattern designs online than buying one in the store.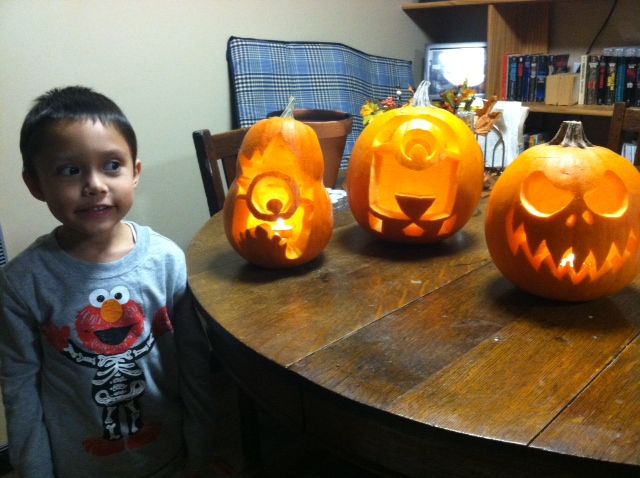 poses beside our 2014 pumpkin carved
Here they are after an hour of carving, which by the way our son helped us emptied the pumpkin and save the seeds. We have our Minions Halloween pumpkin.
quite fascinating when you lit them and put them in the dark.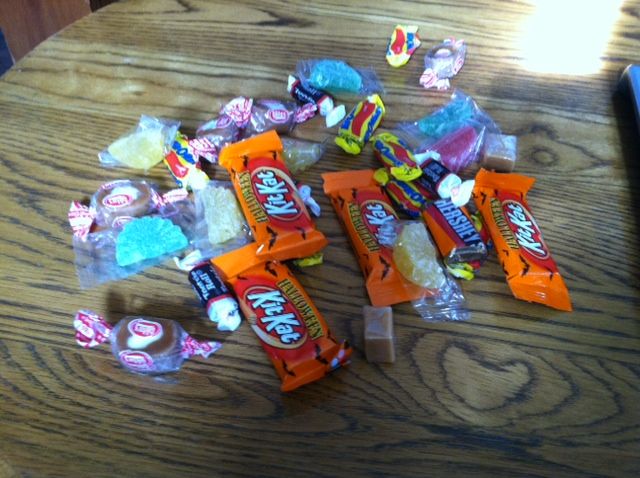 more candies given to our son from our neighbors...