Just want I need now that I have a baby. Before never ever cross in my mind about getting a mattress protector pad for our first son. I guess, because being a first time mother, we need to learn so many new things, and without my mother around I have to think about mostly everything. That makes some of the important things left out.
With the second child, I have to say I'm even more prepared and exactly knows what are the important and appropriate necessities to have when you have a new baby at home.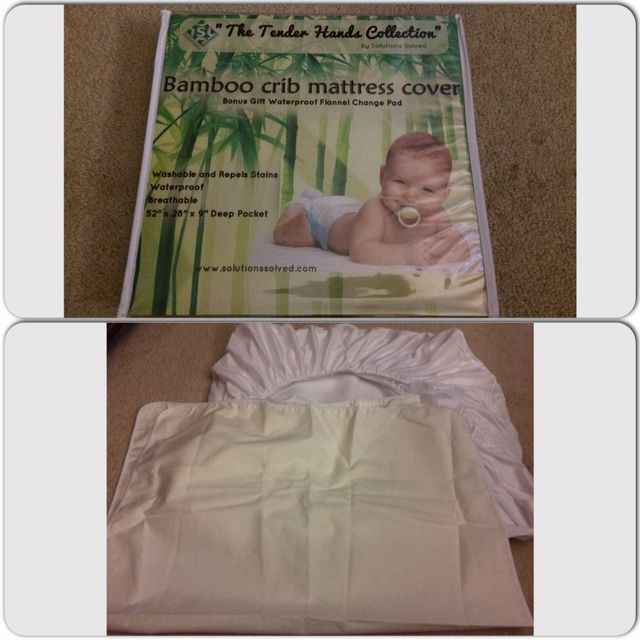 I have problems before whenever our first born pee and sometimes, I didn't notice that he leaks on the mattress. I was really bummed as I don't want the mattress to smells pee [which we can't prevent] and so, with our child #2 I surely need a mattress protector pad
.
I'm thrilled and happy that I was able to get the opportunity to work on a nice Baby Crib Mattress Protector product. The item arrives in the mail through the USPS, which I think you can find it
HERE
.
I don't see any damage due to the shipping that I was able to open the item and check the mattress pad right away.
Surely fits all baby mattresses and I like how soft the fabric is. What's more is that it's waterproof, and breathable. My baby will feel comfortable lying in his crib without feeling too warm. It does feel like there's nothing underneath that cover at all, but knowing that the mattress will be protected from accidents I'm very happy with the pad. If it does have stains which happens sometimes, it's washable and the stain comes off easily. No more scrubbing until it looks new, which by the way my weakness.
I also love the bonus gift waterproof flannel change pad that comes with the product. Comes very handy, which by the way I bring it with me in the diaper bag.
I am very happy and impressed with the Crib Mattress Protector. Thanks for the new creation, things just get even better and easier.
This is NOT a sponsored post, I did not receive any financial amount. I received the products for free in exchange of my honesty review. The outlook I expressed is 100% exclusively mine
.