I always love this one of a kind products. Because I want to be unique, this kind of product such as the BackPack in a pocket is what I've always love to acquire. Save a lot of space on the shelves and easy to bring with whenever I have the chance to use them.
I received the product in the mail through the USPS. I was thrilled to see and open this from the bubble wrap envelope. No signs of damage due to shipping that I was able review and yet it right away.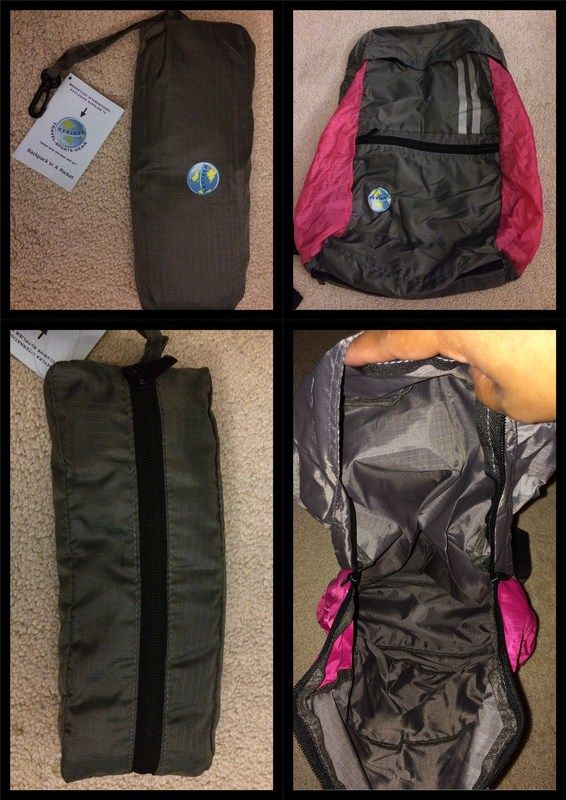 Its weight is very impressive, other than a backpack in a pocket the weight itself is remarkable. Very simple and quick to open the thing and to put it in the pocket. I like the kind of fabric that's being used. Love as it becomes a small parcel when it's not needed, fits in my pocket or in my purse and the expandable strong straps it has to make sure it can carry a heavier object.
The lightweight polyester fabric is the kind of fabric that would remove any stains or dirt as well as stores in dry area easily. I don't scrub the backpack if in any cases accidents happen. Also the backpack is big enough to put more stuff in it. I would say this is a medium size backpack.
Interested in the product? You can purchase it
HERE
. Learn more about the benefits of its features to you.
This is NOT a sponsored post, I did not receive any financial amount. I received the products for free in exchange of my honesty review. The outlook I expressed is 100% exclusively mine
.