We all know that there are so many different designs and kinds of Teether in the marketplace. One of them is a necklace and bracelet Teether. They are round and a 100% Food-Grate Silicone, made intentionally safe for infant to use as a Teether.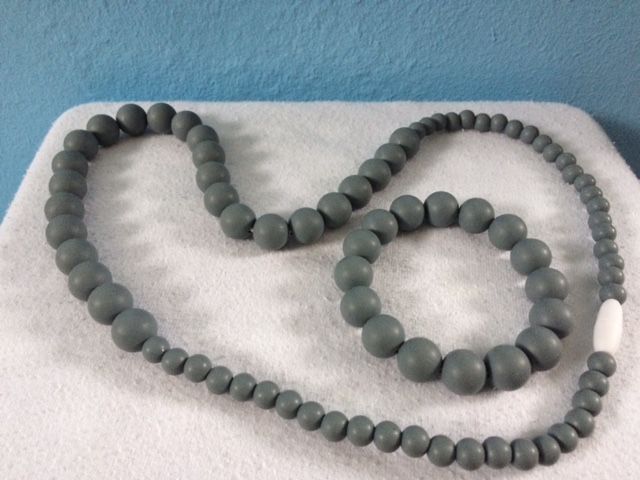 I posted this amazing product in my Instagram and one of a mother's concern that also brought into my attention is how safe is the product be? Since they are small but not tiny silicone bids, there might be a possibility that an infant would chew and swallow it.
I would say, this is one question that is tough to answer until it happens. I would not say it might not and I am sure that the company created this Teether to be stronger and safer for infant's use, however parents should always supervise when this product is in use. I would assume that I will only let my son use this Teether only if I'm wearing the necklace and bracelet, in short, it's either I am carrying him or he is sitting on my lap.
While examining the necklace and bracelet I have noticed that the strap that was use is very durable. I stretched the strap as much as I can see how far it goes and I am impressed that it didn't break. I followed the instructions before using the Teether and tried chewing the bids, I'm amazed that it didn't come apart.
I would say that the Teether Necklace and Bracelet is ideal for mothers who are seeking for a good Teether for their infant. Safe only if you supervise while the product is in use as well as soothing for infant's gum.
This is NOT a sponsored post, I did not receive any financial amount. I received the products for free in exchange of my honesty review. The outlook I expressed is 100% exclusively mine
.