I have some scars all over my body while growing up. I was all over the place and enjoying my childhood days, and way back then we don't have those expensive fancy technologies [which nowadays mostly kids play] that would keep us happy and have fun.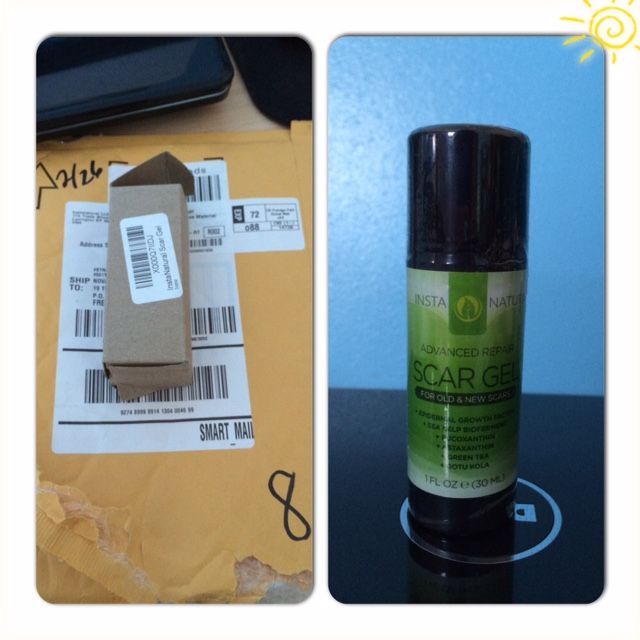 Anyways, I have scars that I don't mind keeping and there are some scars that just need to go in order to aim that flawless skin. Don't blame me, I'm just trying to be a woman here, hehehehe. Don't know how to fade it away without spending a fortune in the laser technology and so I'm researching home remedies, however it usually takes time.
I'm thankful that I have the opportunity to work on a Scar Gel product. I received the product for free in exchange of my unbiased review. Of course, I need to ensure that what I experience here would be a great value to those who seeks for a better product, rather than mounting something that is not real.
Moreover, the packaging is just right. The product came in the mail unharmed, a good sign that I can use the product right away as well as a positive impact to the seller. They manage to secure and protect their product in order to reach the buyer's place safe.
Scar Gel can be purchased through their website. When I opened the product and tried it, the first thing I noticed is the tea smell. It isn't bad at all, the color of the gel is brownish and when I applied it to my scar on my wrist I felt cold and dry's faster no greasy feeling whatsoever. Although the smell of the tea remains, it doesn't bother me at all. And by the way, you'll only need to use a small amount of gel too.
Now, it says that the amount of time of use will vary depending on age and severity of the scar. I will come back here to update after weeks of using the scar gel towards my very long time scar.
Disclosure:
This is NOT a sponsored post, I did not receive any financial amount. I received the products for free in exchange of my honesty review. The outlook I expressed is 100% exclusively mine
.