After months of waiting for our precious son to join us in this world, he finally came earlier than expected and we couldn't be more happy. Just the right time and perfect gift for Christmas.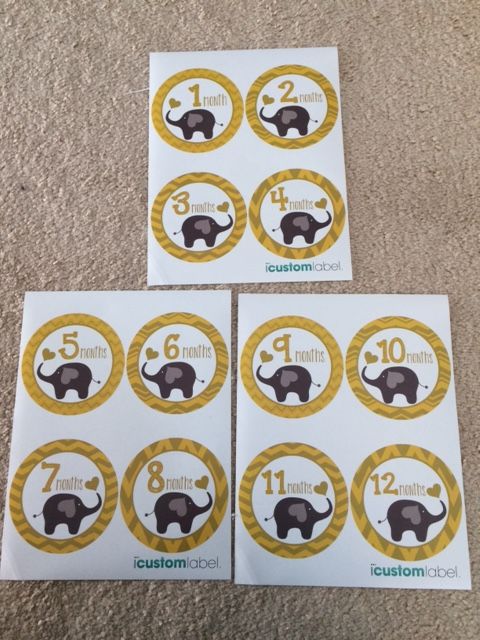 Now, we are thrilled more to see and find out his amazing progress, abilities, and changes with our newborn each month comes. And I would like to make sure that I have video or photograph this moment as it will only come ones in our life. To spice it up even more, I can accessorize each month to determine which month he was with the help of the Baby Month Stickers.
Might be too fancy, however, I would like to do something that is ideal for our second child. And plus, iCustomlabel have so many cute designs online that a Mother will be tempted to spare for his/her child.
I received the 12 month
Baby Month Sticker
in the mail through the USPS. The packaging is ideal, as it was in a solid flat envelope. The stickers are secure and it's safe as the hard envelope is hard to be folded. I've got the cutie elephant design, although you can pick any theme or designs you may want on their website. And I do find it so adorable.
The label is big enough to stick on my son's onesies or shirt next time he turns 2 months old and I can't wait to label him on that day so I could save it in his baby book for remembrance. The sticker sticks very well and the quality of the print is indeed great. I'm glad that I have these stickers to have an easy way to determine the month.
This is NOT a sponsored post, I did not receive any financial amount. I received the products for free in exchange of my honesty review. The outlook I expressed is 100% exclusively mine
.