It is nice to know that I have a great opportunity to try different products in the market. This is an awesome way to see and prove which one is really good and practical to use when it comes to my family and saving. I only heard and seen Boogie wipes on websites and never tried it before, glad never hesitated to contact them for a product sample in order to share my opinion.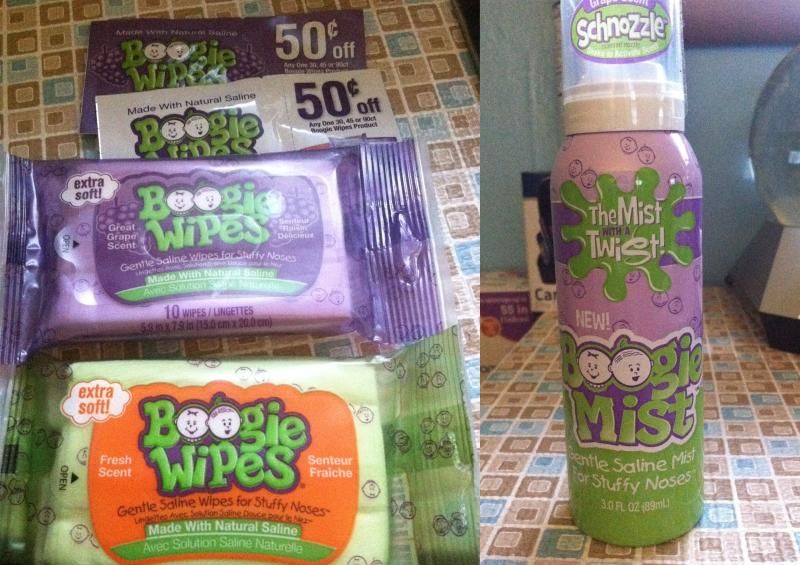 The product sample came in the mail and I was very ecstatic to see their wonderful packaging. The wipes came in with different scents, such as great grape, fresh and simply unscented, 10 wipes samples as well as 1 wipe samples with 50 cents off.
Since I will be due sooner or later, the extra soft boogie wipes do come handy. They are in smaller packs which I love as it won't be too bulky in our bags. I love the scent not too strong and yes, when they said it is soft it is indeed soft. Using the Boogie mist for my son has recently been such a great help, cold weather makes his nose stuffy, lately and this kind of wipes to help a lot. And also a perfect timing to use as my husband had a stuffy nose as well. Very easy and he said it smells good, not strong and do helps him feel better as well as too handy due to is packed.
I have to admit that this experience is great, I would definitely try boogie products more now and will recommend this to families who wish to experience a great one like mine.
Now is your lucky chance to acquire the product. I will be hosting a giveaway sponsored by Boogie. 1 lucky winner from my readers/followers will be getting a (1) 3 Oz can of Boogie Mist and (2) packs of 10-count wipes (fresh and grape). All you have to do is to join and must be 18+ years old, US and Canada residents only.
If you want to see more about
Boogie Wipes
products, please visit their website and don't forget to follow their social media to learn more exclusive offers.
A disclaimer:
This is NOT a sponsored post. I received the Boogie wipe samples for free in exchange of my honesty review. The outlook I expressed is 100% exclusively mine.