Whenever there is a Special Occasion that I'll be hosting, I often look for great possibilities that aside from the food, I'm preparing my guests and family will enjoy the theme I planned. Just for instance, our son's 4th birthday last February, he wanted to have the Team Umizoomi theme unfortunately, that was his theme last year while we are in the Philippines and I cannot just repeat the history itself. It should be a different theme this year.
Perfect timing that he was into Super Mario Brothers because of the new 3D party world Wii U Nintendo Game his father bought last Christmas. He must find it very entertaining and so his into this famous Nintendo Game and Characters.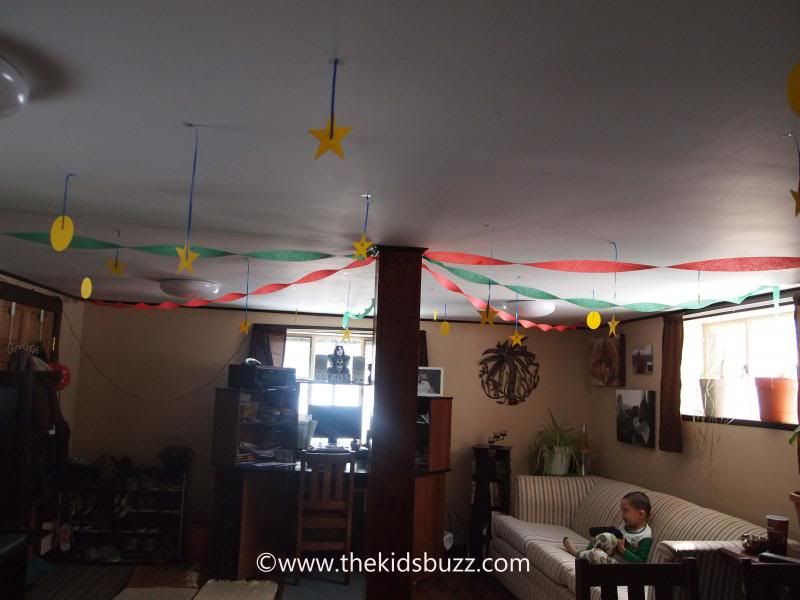 Streamers and the hanging stars, coins and mystery box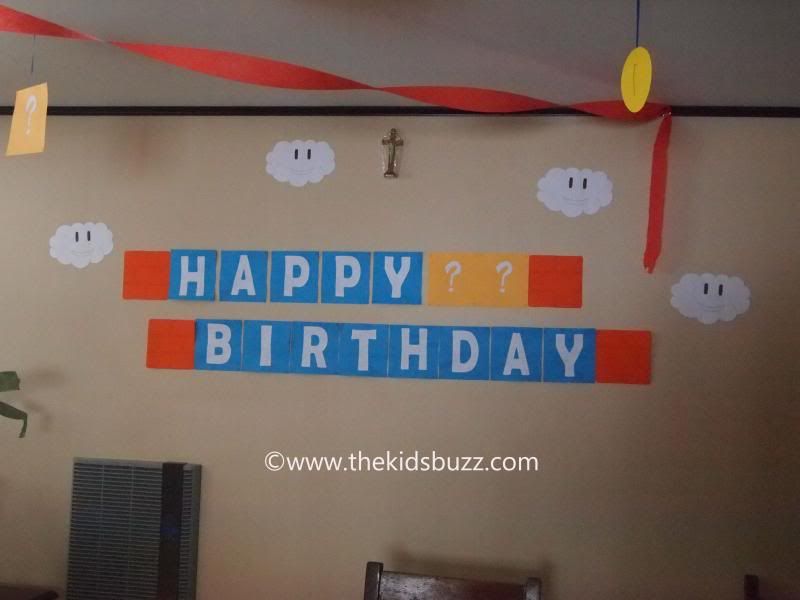 The wall Birthday Streamer
I don't want to spend more money towards the decorations as a result; I searched through Pinterest the ideas on doing it myself. Lucky enough as the famous characters, I did find many options to have this themed party possible and inexpensive.
Created my own tweak characters and make sure that the 4 famous colors in the game are visible in the decorations. It only took me half day for everything, it turns out great, and I'm glad our son enjoys the DIY decorations.
It took me a month before my son agrees to take the decorations down. However, those hanging stars, coins, and mystery box were still up in our living room until now.