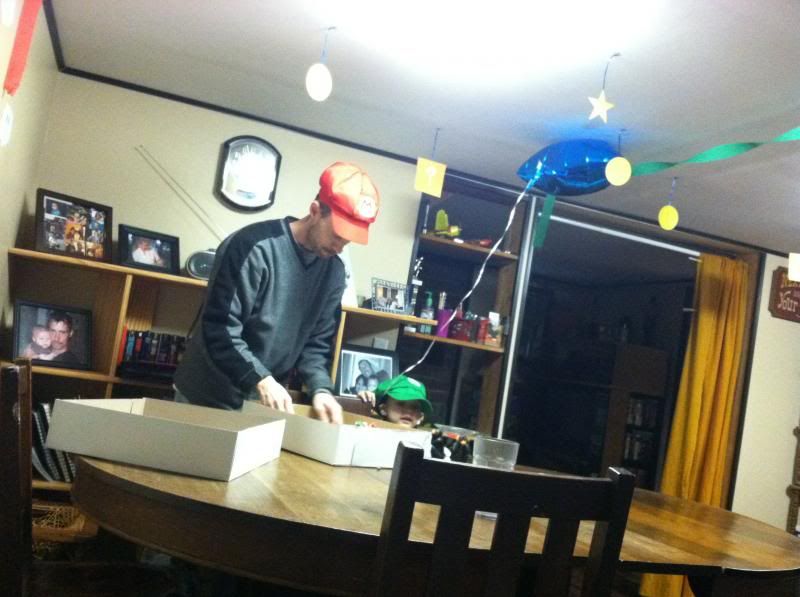 It was precedent his birthday celebration, but I kid you not the hats are still alive [which means, they still kept wearing them inside and outside the house] that's how fanatic my son towards the Super Mario Brother games. I by the way acquired the hats online through Amazon.com, YES! I'm a big fan of the website as most of my stuff being purchase were 90% FREE. You may ask why, if you want to know you can always buzz me on Facebook or leave your comments here and I will gladly share it with you. A little bit of patience and you will enjoy the benefits of my other online sideline.
Moreover, it was one of the nights when the father and son decided to eat the leftover cake. Both are cake fanatics too while they are preparing for a huge piece of cake I took a snap shot of them, on their hats. Of course, where Mario goes Luigi follows, which is quite amusing to watch. Oh, don't forget the Star Power that I've noticed Luigi has been dragging with him; this is his way of boosting his energy as what he kept telling me.
Kids are just adorable and fun to watch, everything goes away whenever they start being cute and cuddly.