A mother's joy is to see her kids happy in a good way. This time, I am overwhelmed as my son turns 4 that day. The family activity happens at night as the father has worked in that morning. Therefore, the three of us headed to a dinner in one of our favorite restaurants, then headed to the mall where the bounce a lot is still open. It was the perfect night, too cold outside and no one was playing in the bounce a lot. It seems like it was the perfect night for our son to play by heart as he hogs it all.
We spent at least an hour at the place as we didn't realize they closed at 8pm, if we only knew we could have gone there earlier to maximize our son's fun times with their bouncy castles. Anyways, at least I've known their times and I could just take him there in the morning someday.
Watching our son having so much fun at the place during his Special Day is the best gift ever. The moments and feeling of being a mother are just unspeakable. You'll do the best you can in order to give your kid/s happiness that they will cherish until they grow older. And as for us, parents, it's enough to see them growing good and the way we wanted them to become.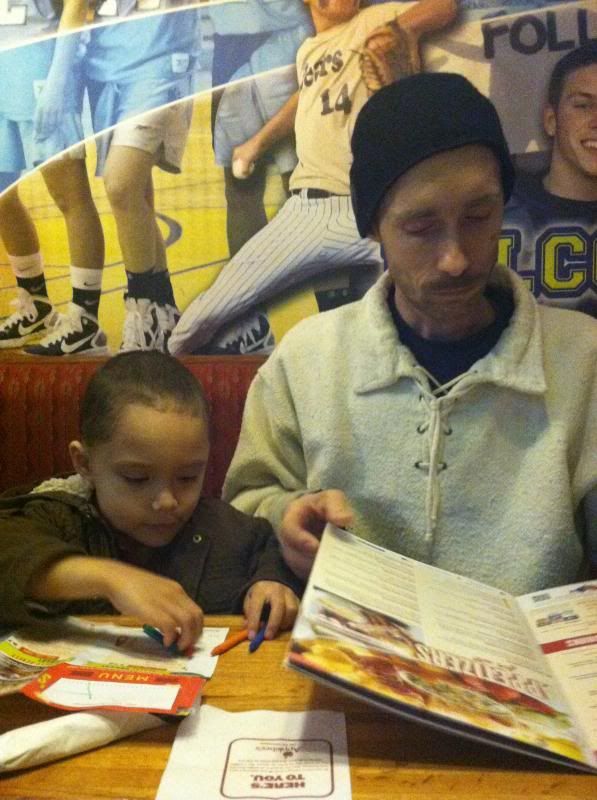 Dinner with my two favorite boys...
This is one of the challenging slide he did by himself...
Another great obstacle for our son did...
After the bounce a lot close, a quick ride in the mall