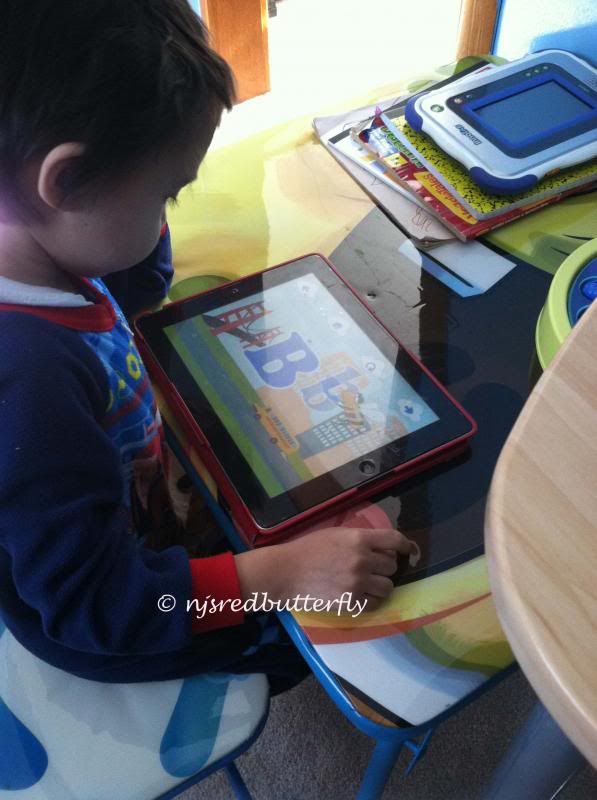 Kids start to gain knowledge of new things the minute you thrust them out of this world. It is the parent's responsibility to assist them with the changes and right behavior. Choosing the right path and of course scolding them when they make mistakes at the same time, explains to them why were you mad and why did you scolded them.
Another way of teaching our kids with the fundamental tools of educations is through paperback, or with the help of modern technology, where I find more interesting for them. This reminds me of my younger days. It seems like I have to read and learn from placards and chalk, papers and pencils. However, nowadays, everything seems to be so easy the minute you turn on that device. Oh well, as long as he become skilled from it, I won't mind at all and with my supervision, he can use the electronic device not often every day.
This is just one of the typical days my 3 years old do. He watches his didactic apps and then play.