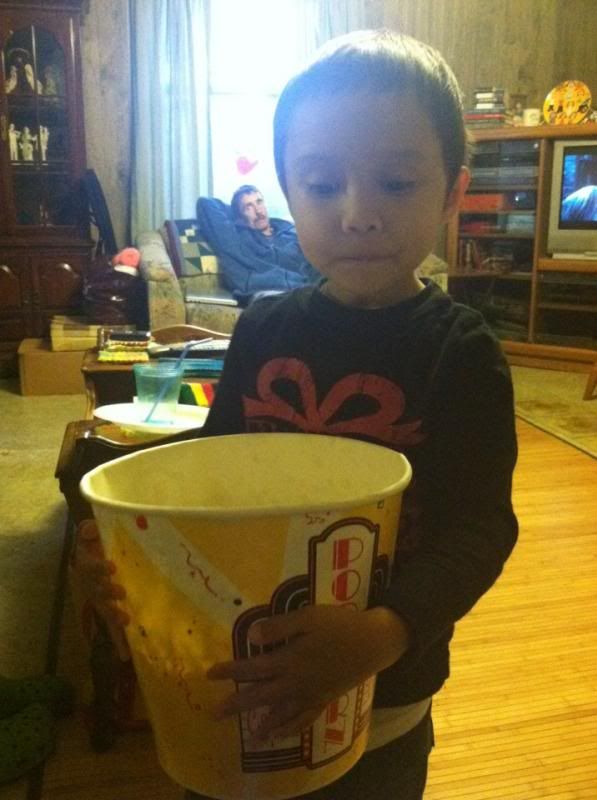 Popcorn in the movie theater is famous and for some reason they are scrumptious. It is always present during a moviegoer to enjoy the film as well as snacks on the entire show.
You can also get benefits from eating popcorn. We can exchange popcorn from cookies and other snacks as we can get good benefits from eating them. What are the nutrients we can get from this delicious snack? Whole grain, fiber, and antioxidants are what we can benefit on popcorn.
Here you see that our son is hogging the popcorn we brought back from the Movie Theater. This is the best popcorn ever as I ate more than I could have. It is great to see that my son enjoys the snack and at the same time, he gets the benefits and nutrients of the popcorn.