The cutest and sweetest way to do when you have a new neighbor is by simply giving them a welcoming note into your neighborhood. You can ask your kids to help you with a small note to put smiles and comfortable feeling towards your new neighbor.
Although, we haven't experienced receiving notes, our new neighbor welcomes us during the time when my husband and I were still fixing the house. Therefore, it was way advance, when we finally move in to settle in the house, their smile are poured, and the welcome and comfortable words are overwhelming.
Anyways, here are some ideas that will help you motivate on creating in case you will have a new neighbor in your street.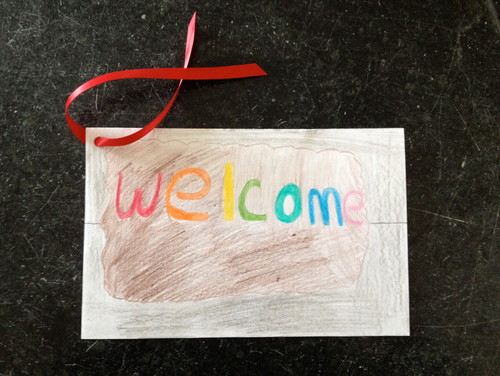 A little bit of introduction and cookies...who can say "NO" to cookies?