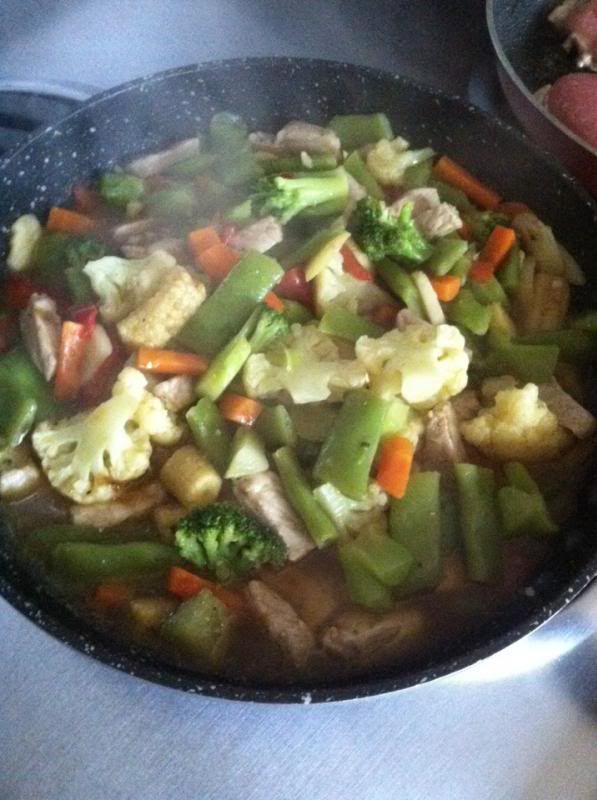 It is time that we start choosing the right and healthy food to eat. Therefore, I ensure to make a dish at least three times a week that includes veggies and fruits. Although, hubby and son was not a big fan of it, still they tried their best. In addition, in order for them to get used to veggies food, as a mother I have to make a dish that would love them to eat veggies.
Nevertheless, either I choose to make Chopsuey where I can make a pre-cut veggies or I can get the fresh one on the market. It's very simple and quick to make this dish, I added more sauce so that, my son would enjoy the sauce while I spread it on his rice.
I am glad that my son started to like the meal, although, he would prefer the sauce to the veggies. As long as I cooked them together and he is eating them, they're still nutrients within.