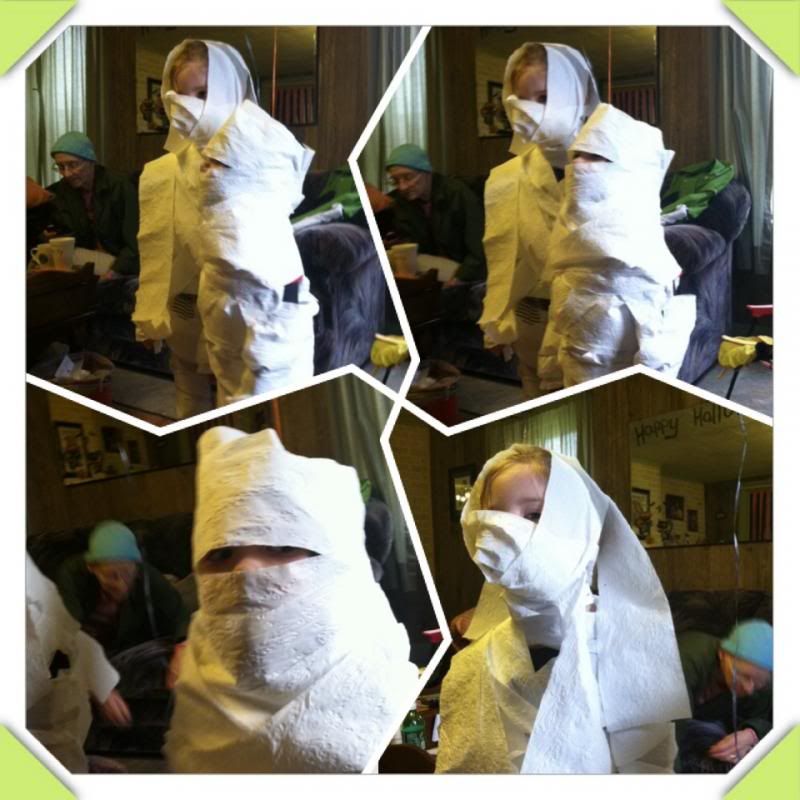 Two weeks ago my husband's youngest sibling along with her mother, planned to have an early Halloween Lunch Party at their Mom's residence. I don't remember having a lunch Halloween party last year, thus I was thrilled for last Sunday's family event. It's a simple event to be with the family last Sunday, which all we do is eat, have two games, and hang out. I like the decoration they have, SIL and MIL indeed have some efforts to make the house into the Halloween Theme.
We got there at 1ish and we know we were a little bit late, although they just started. They prepared some snacks, and Mac and Cheese and of course, the Puto cheese I brought for lunch. It's so nice to see the two little youngsters on their costumes. My niece who is 5-years-old dress as a Bumble Bee and my son dress as the Stealth Ninja. As always, the kids look so adorable with their costumes.
After the lunch, we played pin the Witch's hat and who is the fastest to wrap the kid as a mummy. [I'm not really sure the game's name] There were only a few of us, but glad that everyone participates in the games. I have a video taken during pin the Witch's hat and still have to compile everything into one video. However, I have a compiled photo of the wrapped mummies. The kids are adorable and pleased they weren't both cranky as they enjoyed being wrapped with toilet papers too.