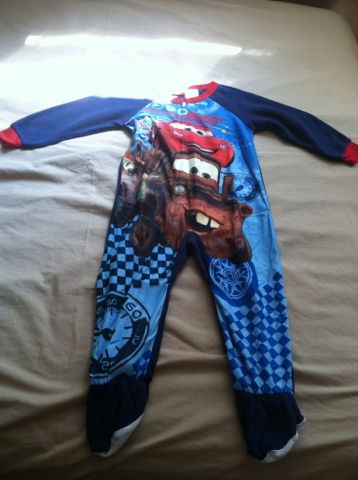 It

was

one of my goals lately to buy bigger clothes for my 3 years old son. He's

growing

like a weed, so a bigger clothes would be perfect for me. It doesn't

need

to be brand new as I'm trying to save more money at the same time, he will

outgrown

this again so what's the sense?
It's

nice

to get some good stuff from your in laws, as it helps you in a little bit. This car sleepwear was given to my son from his Lola Judy. Good thing she gave

him

this one counts as I have at least 3 more pajamas to buy next time.
I can't wait to go to the consignment store so I

could

buy him more clothes