I'm very
grateful
that I have the opportunity to share my cherished moments with
my
family
and friends.
Printopia
approached
me to work on a product review
into
one of their famous
canvas
prints
, which is 16x20" with 1.5 wrap.
It is a

perfect opportunity

for me to look for a photo of me and hubby's wedding day. I

got

a 4x6 photo framed but that's not enough, I wished something big so we can

both

reminisced

one of the happiest moments of our lives, the day we get united as

one

.
This September 2013 would be our 5

th

year

wedding anniversary; it would

be

a perfect gift for both of us. I was even enthusiast when the canvas arrives

in

the mail before the month of September.
A UPS mail

carrier

delivered it at my doorstep; I like how light weight the canvas is. The

resolution

of the photo I sent does look great. I have few problems the first

time

I sent my photo because I was advised that it has a poor resolution. The printout

will

be pixilated and I am glad about the concern support.
Package is safe Very secure, they taped it so it won't
loss
It took me

at

least 3 samples of different yet higher resolution, told that last picture

was

good. I even told them that since I cannot see the outcome, as they didn't

provide

me, I told the support to check which out is the BEST resolution.
Back portion thickness for 1.5"
After few

exchange

emails, and provided them with a good photo resolution together with

my

permission the printing is processed. I still have doubts but I could do

nothing

, since I can't see the picture aside from the first photo I submitted.
You can tell the grayish defect on my hair...as well as on my husband, his suit is horrible too...
seems
like he has a bad
teeth
, which is not...
Closer look, if you've noticed
may
hair part, parts were black and parts were gray...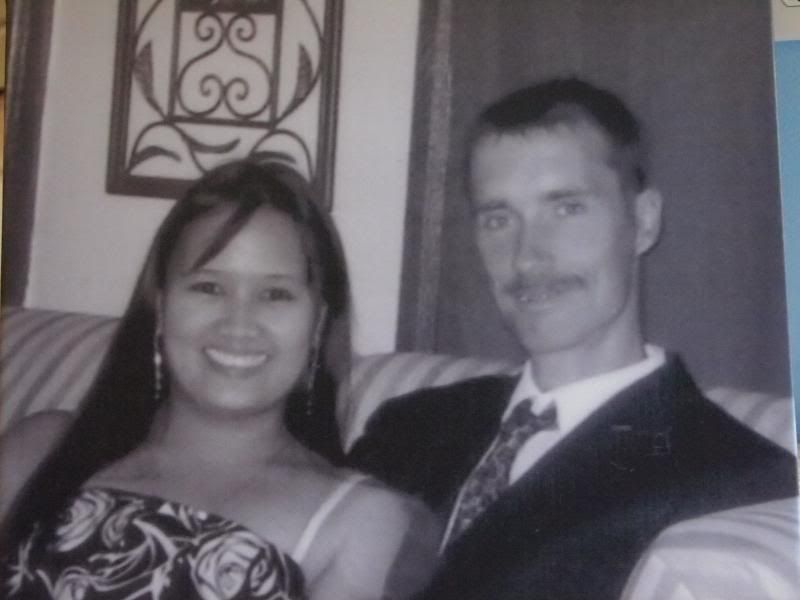 Much closer look, you can tell the suit, blurry
When I

received

the canvas in the mail, my expectation went from 100% to 20%. I was

disappointed

with the printout. The picture turns out to be

blurry

. A customer will definitely be

unsatisfied

with the canvas. I will show images of the resolution of the picture

turned

out to be blurry.
It never has problems with the background

images

however; it does have a huge occurrence on my hubby's suit, hair, his

teeth

look weird and my hair, it seems like I have black and blurry hair. I

have

the photo black and white so it's more visible to see what went wrong.
The black

color

were both erase and turned gray and some portion of my hair, hubby's

hair

, as well as his suit doesn't have the same color. The black and white color

is

just not similar to the photo I submitted.
However, I

am

not really certain about why they art support has not given me an output at

all

, after the very first one. I never expected that at all.
If you have,

photos

you wish to print on canvas can always print it from Instagram and Facebook. Nevertheless, be sure and aware to see the complete output before you

proceed

with the printing.
IT'S GIVEAWAY TIME
:
Printopia
will

sponsoring

a giveaway of one 8x10 Canvas Prints Free. I will be hosting the giveaway and one of my lucky

readers

will be picked. The giveaway is only available within US continental. Starts on September 01, 2013 12AM EST and ends on September 15, 2013 12AM EST. Please ENTER GIVEAWAY HERE.
A disclaimer: This is not a

sponsored

post. I received the Canvas Prints for

free

in exchange

of my honesty

review. The outlook I expressed is 100% exclusively mine.