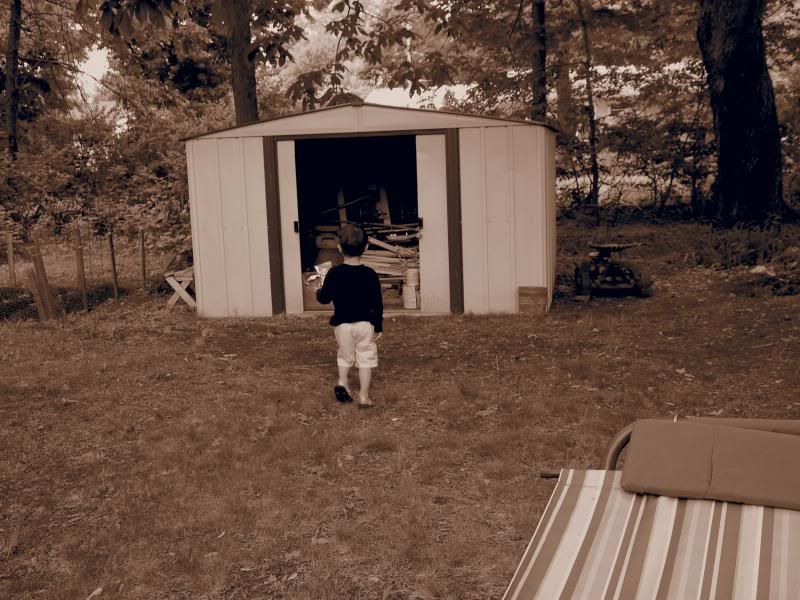 Kids

are

always curious especially while growing up. They have so

many questions to

ask

with their parents. As a parent, we should have a better explanation for

them

, for they will never stop until they were satisfied with the answers.
We

always

told our son to never get inside the shed without an adult with him, for

there

are some sharp things and heavy metals we don't want him to touch that

would

cause him hurt.
This

day

, he chooses not to listen, and as a curious little boy, he proceeded to go

inside

. No matter how many times we

asked

him not to do, being a curious boy I am sure he could not help not to go

inside

. Good thing, I was behind him this time and his plan never succeed.
This

photography

is just perfect evidence that caught him in the act.