I was very pleased and thrilled when I received a substantiation
letter
in regards to writing a product review of the
Calbee Company
. Particularly the
Lentil Snaps
and
Snapea Crisps
foodstuffs they carry. It has been recently on June 20, 2013 at Fairfield, CA where they have added the new flavors of the healthy snacks in
the
marketplace. In order to give the consumers more preference to try the
different
flavors of lentil
snaps
as well as the
snapea
scrips'.
The new flavor and packaging
Snapea Crisps are now available in four dissimilar
flavors
:
Lightly Salted, Ceasar, Black Pepper
, and
Wasabi Ranch
. In
addition
, Lentil Snaps comes with two different flavors the
Tomato Basil
and
Onion Thyme
.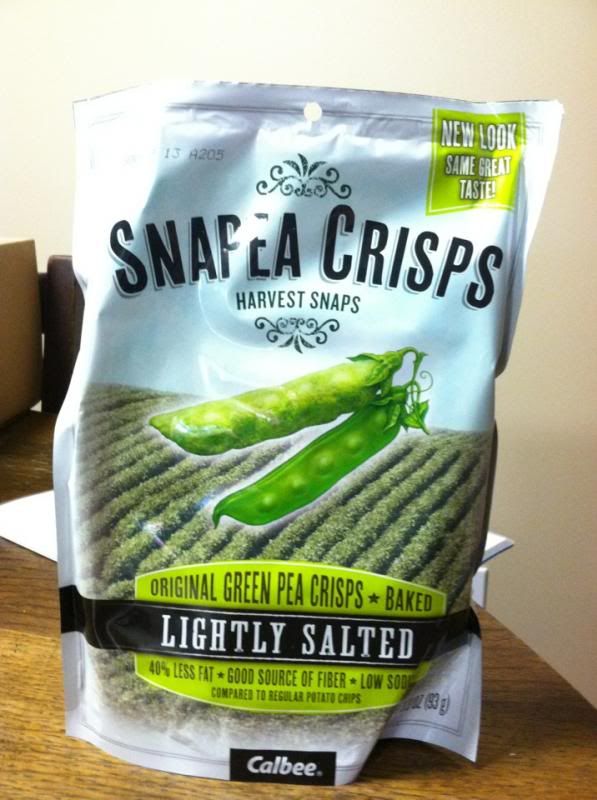 This is the very first snapea crisps that I've ever tried and I was addicted
If you want the spicy peas, this you should check
The healthy snack is an ideal for school lunch boxes and
the
after school snacks. As a parent, you won't worry about giving the Harvest Snaps to your kids for snacks, as you may know it include healthier
ingredients
.
It's like you're eating a salad the flavor is very good to take over the
snapea
Moreover, Harvest Snaps' Snapea Crisps are made from
naturally
dried peas; it's purely 70% of the product while Lentil Snaps are
made
from 65% of it also contains 5g of proteins and 13% of our daily fiber.
My Review:
·
I love the fast delivery, and was sent to me
through
UPS mail
·
Love the different varieties of the product
·
Smells lentil and peas, when you open it the
first
time you can smell the flavor of each
·
It's healthier than other snacks for they bake
the
product and not fried
·
The lentil snaps contains 40% less fat, it has
good
source of fiber as well as less sodium
·
It is crispy and crunchy, very scrumptious
·
Each pack is 3.0 Oz good enough to fill you, and
knowing
it's healthy too
·
Love the vegetable snacks which is great for
my
kids
·
The flavor is great, so I gave it to my 3 years
old
son and he loves it, he didn't taste the vegetable in it and he loves the snacks
Very good and very
flavory
·
Very addicting too, I must admit that I ate one
pack
and wanted to eat more, very irresistible
·
Each pack only contains 120 calories not bad if
you
are watching your weight
·
It also has an allergen information at the back
of
each pack
·
I have noticed the each pack has a different
percentile
of fat contains, so it does matter on what kind of flavor you choose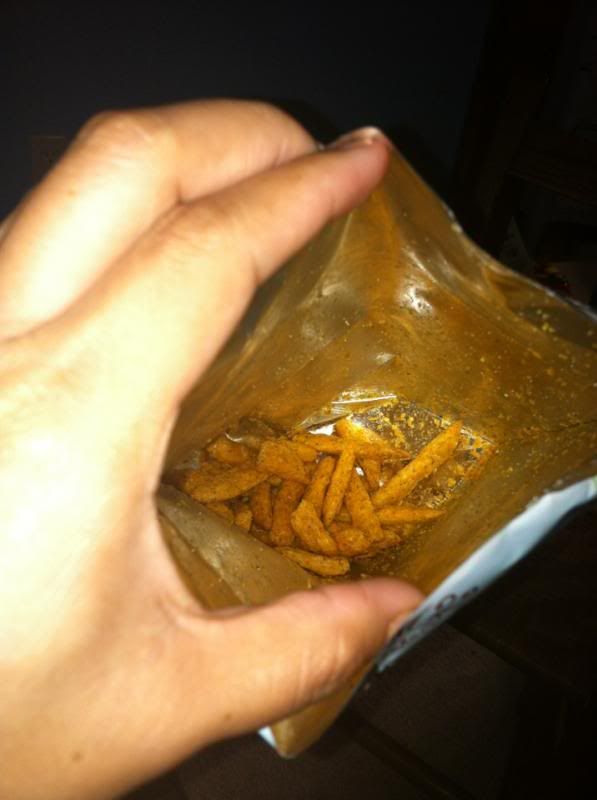 Almost gone, very scrumptious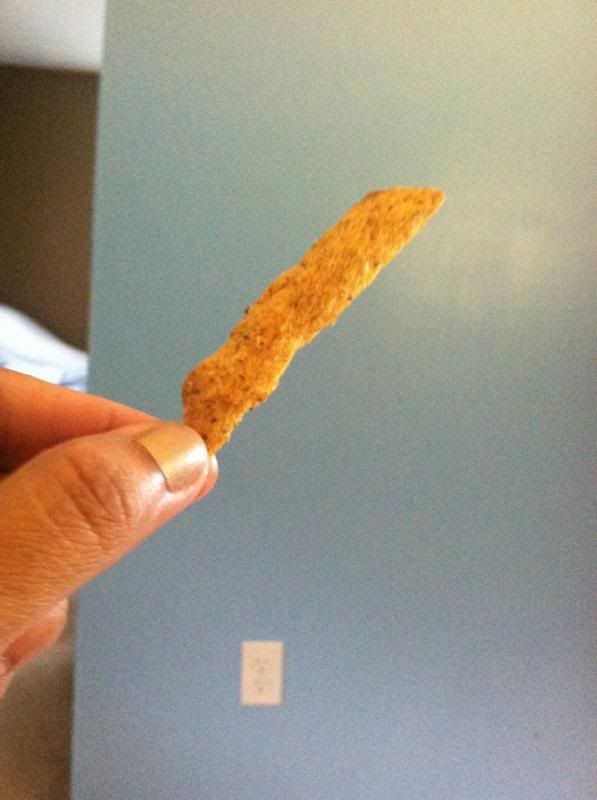 This is what a lentil snack looks like...
Generally, my understanding with the Harvest Snaps is remarkable. I adore every gnawed off the lentil and peas. They should make more flavors and
contain
the same amount of ingredients. Hands up to the founder and the one who
created
the product, through eating vegetable should be fun; and we have to
enjoy
what gives us healthier body even if we eat snacks.
You can buy Harvest Snaps in your local store. I recently
found
them at Wal-Mart and other local stores we have here. If not, you can
always
purchase online by simply visiting the website at
www.harvestsnaps.com
. You can follow
them
on
Facebook
,
Twitter
, and
Instagram
.
A disclaimer: This is not a sponsored post. I received

the

item for free in exchange of my honesty review. The outlook I expressed is 100% exclusively mine.