Last Friday, I received my duo-pack of
Difrax
3-stage

pacifiers

for my review. I love how the duo-pack features two pacifiers

in different

colorful

designs. I can't wait for a new member of the family to try

out

this product! I am not expecting yet, but we are still trying. Nevertheless, in order to get my mind on other things and stop being stressed

over

that matter, I diverted my focus to gathering more information on how I could

help

make my future child more comfortable.
It was

so

nice to discover the wonderful
Difrax3-stage pacifier system
,
as it is the

perfect

way for parents to relieve and calm down their little ones while out

and

about on errands. The Difrax 3-stage pacifiers have two different

nipple

shapes

: Classic and Ortho. I'm excited to evaluate the

items

!
· The small, Classic-style pacifier has a nipple shape that resembles a mother's breast. It

is

the perfect starter pacifier for little ones that breastfeed.
· The pacifier

for

babies aged 6+ months is designed with a larger shield and nipple. The

silicone

nipple is still soft to offer baby comfort and soothing.
· The Orthodontic

pacifier

stimulates the development of the palate and the muscles of

the

jaw and mouth.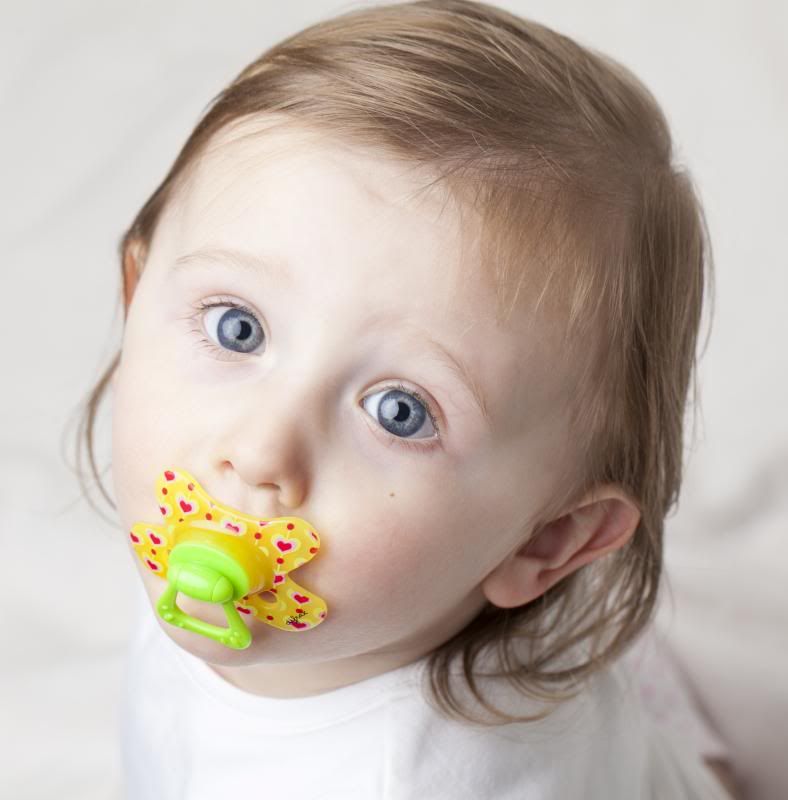 · The

pacifiers

come in 0-6 months, 6+ months, and 18+ months
· I love

the

stylish colors and designs available.
· The

pacifier

does a great job of comforting and soothing infants.
· The Classic

pacifier

has a circle/round nipple shape, and the Orthodontic pacifier has a

semi-circle

/crescent nipple shape.
· Each size

provides

specific benefits for babies at different ages and stages of

development

.
· I also

noticed

that the Classic nipple shape is similar to a natural breast,

which

is great for babies who are breastfeeding.
· The Orthodontic pacifiers do help infants develop their jaw and mouth muscles.
· We also

noticed

that the nipples of the Orthodontic and Classic pacifiers have different

levels

of softness.
Taken

as

a whole, my experience with Difrax 3-stage

pacifiers

was

amazing. I had never known the differences

between

pacifiers and their functionalities until I received the Difrax 3-stage

pacifiers

. It is best to know what pacifier class we should get for

our

precious

one, in order to provide what fits and works best. You can

check

out Difrax online and

research

the different pacifier models and styles to see what works best for

your

infant. There is also a vast array of colorful patterns to choose.
A disclaimer: This is not a sponsored post. I received

the

item for free in exchange of my honesty review. The outlook I expressed is 100% exclusively mine.