I am very curious when trying a special kind of
beverages
. Even though I am not a big fan of any drink rather than natural, I
would
like to at least attempt once in order for me to have stances to share
when
I would recommend a good healthy drink to a family or friend.
I don't say I will never do drink any, but moderation is
what
I am trying to pertain. I am ecstatic when Sneaky Pete's ALL Natural OAT
Beverage
has given me the chance to obtain a sample for an evaluation. I have
to
tell you that I am not a big fan of OATs at all; the texture isn't just what
is
comfortable for me. So this makes me triggered to ask for the company's trial.
It's nice to know the diverse healthy mode to give
your
body
the right vitamins and minerals. Another good method of introducing them
to
your next generation and by simply eating or drinking the good healthy food
gives
you a healthier body to prevent from getting sick.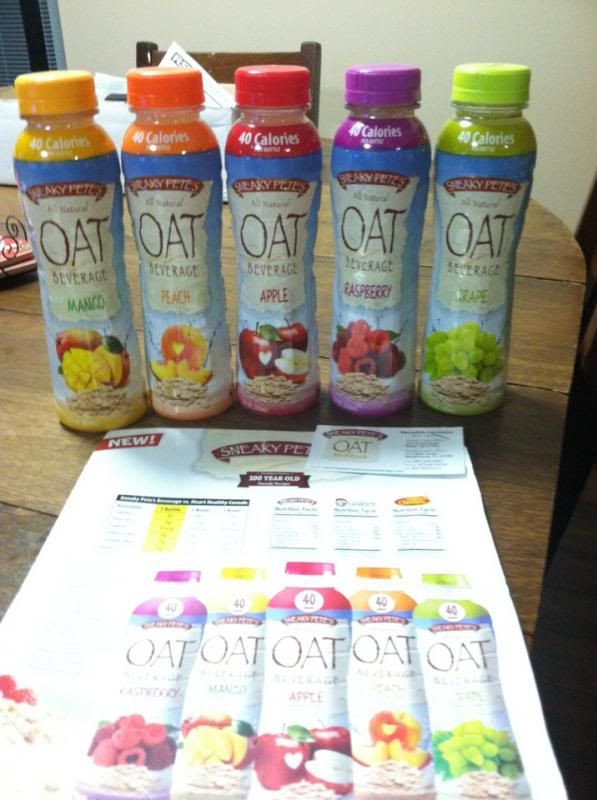 Each bottle contains: Oat Fiber, All natural ingredients which means NO Artificial Color and Flavor, a heart healthy, only has 40
calories
which I find good for those who watch their calorie intake.
I have received the
RASPBERRY, MANGO, APPLE, PEACH
and
GRAPE
beverage
flavor
. Of course, I choose one of my favorites which is
MANGO.
And I must say I'm overwhelmed about how it tasted like. Very
flavor
and taste, I can taste more about the mango flavor as well. I will enjoy
this
kind of drink, and I knew what I'm drinking contains all the nutrition I need
for
a day. Oh! The packaging is perfect, very slim and an eye catching.
For those who want to buy nutritional drinks, you should
try
Sneaky Pete's OAT Beverage for a change. They offer a
15% discount
when you buy online, just type
SNEAKYBLOGGER
code at the checkout with free shipping. Please visit the website at
www.sneakypetesbeverage.com
or follow
them
on
Facebook
and
Twitter
and be the first to know
about
what's new to the company.
A disclaimer: This is not a sponsored post. I received

the

item for free in exchange of my honesty review. The outlook being expressed

is

100% exclusively mine.