My son is growing so fast and I am in the process of
buying
him another set of bigger clothes. I am happy to know that
Warrior Poet Clothier
is there to give me the opportunity to review
their
wonderful
Spring/Summer 2013
shirts design Catalog. It is a perfect
timing
for me to pick out those patriotic designs which I find it wonderful.
I choose Explore SS T-shirt, Cosmos, 4T and Griffon Crest SS T-shirt, Corona, 4T for my son. I love how they have unique designs. I like
how
artistic their designers are and have such a wide imaginations. I will
definitely
come back and grab for another pair of their designs. The packaging
is
100% polyethylene neutral to environment
recycle
which I do find very environmental
friendly
. I love how the plastic that covers the shirt do have a warrior design
too
.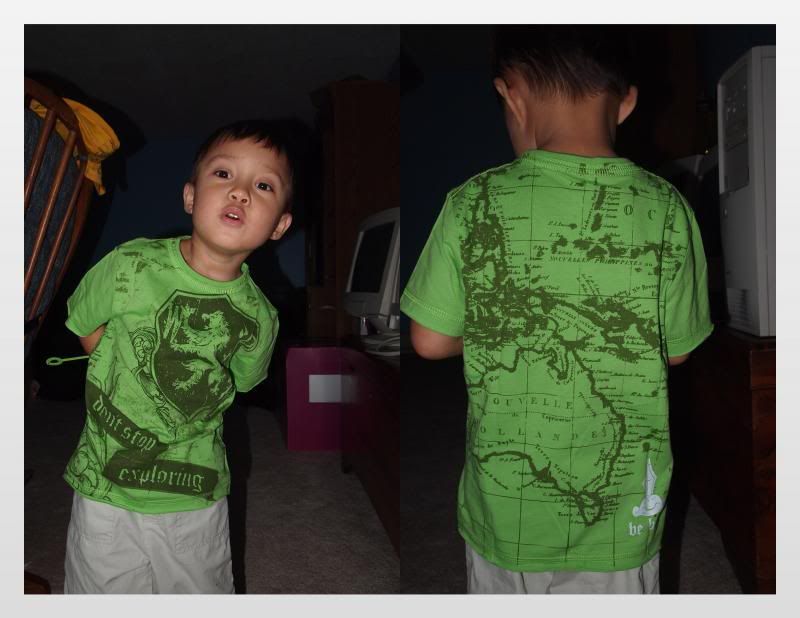 I like how the fabrics were very soft; the kind of fabric
kids
would enjoy wearing. I am careful not to harm my son's skin and he won't
be uncomfortable with
the fabric. So checking out what the material is made of
is
one of my priorities. And I'm glad that Warrior Poet Clothier has it high
quality
fabrics.
I ask my son to wear both for me. And the minute he saw
the
shirt he loves the color and of course the print on it. He looks very
curious
and I describe him what were those design stands for. The
important
part
is my son loves the shirts and the designs as well.
If you wish to grab a Warrior Poet Clothier design, they
have
offered a 50% off discount of their web store prices. Simply apply
BL-Angels
at the checkout and you are
set
.
Please visit their social media here:
A disclaimer: This is not a sponsored post. I received

the

item for free in exchange of my honesty review. The outlook being expressed

is

100% exclusively mine.