I am lucky enough to be

given

the chance to review two of Lucy's free Gluten pastries. I was happy to

received

the Ginger Snap and the Cinnamon Thin as samples. Eating the right way

is

what I tried to encourage my family to eat. But how are we going to start

it

? Reading the ingredients is what sometimes I do to make sure that I am

careful

of the food to eat.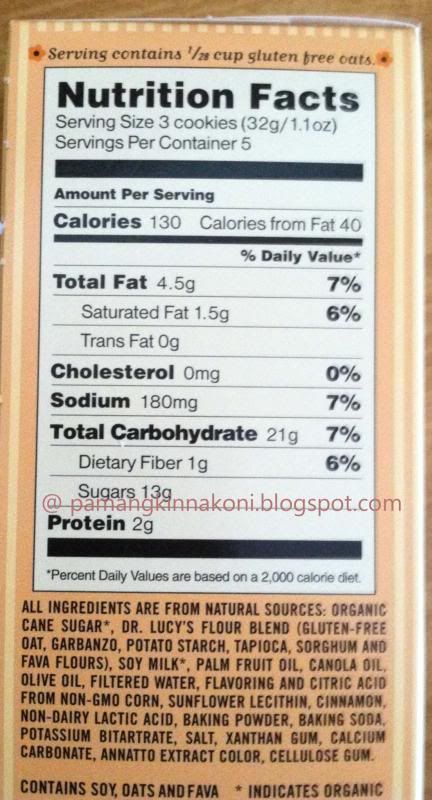 Good snack for it is healthy and organic
Ginger Snap and Cinnamon Thin

are

one good snack for has no peanuts, tree nuts, milk, eggs and

especially

gluten free. I could not

imagine of how

great the taste is

. It

do

taste

like the usual cookies we are eating, however, this one is just simply

doesn't

have any of those ingredients that could sometimes harm us.

especially

,

those

who have allergies of peanuts, which I have known so many, eggs and more. It is simply a vegan snack I must say and indicates all ingredients as organic. The amount per serving is only 120 calories an information I must say for those

who

watch

their

weights

.
It is also a verified NON GMO project for those customers who wants to be aware about it. Certified

vegan

. I must say, I love every single bite of the cookie.
They have plenty of other

products

you might wish to try. You can check the website at drlucys.com to

learn

more. Get updated through their social media on Facebook, Twitter and Pinterest.
A disclaimer: This is not

a

sponsored post. I received the item for free in exchange of my truthfulness

review

. The outlook being expressed is a 100% exclusively mine.