As a mother you wish to be as fashionable as you
can
be for your kids. So, as much as you can, you seek or an adorable gear for
your
kids
. Today, there are tablets, players and portable devices that our kids
enjoy
to utilize. It is another way for them to learn about the schools. Another
fun
way to interact with today's technology. Of course we still need to be
very
strict
on what they are doing.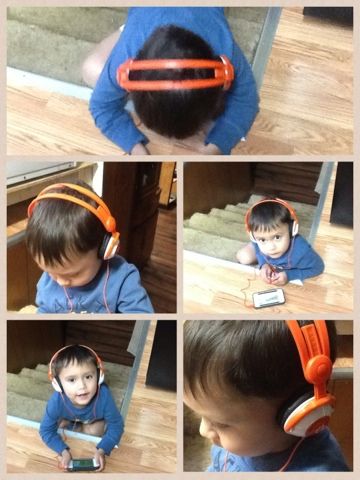 Anyways, I am thankful that I will be reviewing Kidz Gear's lines

of

headphone and accessories merchandise. I have a nice Orange headset for

my

son

. It is very fashionable, for it is very light with cool design intended for

kids

use. It also has a volume control and the earpiece has foam to seal the

sounds

in both ears so that it won't hurt the kid's ears when it uses the

headphone

for a longer time. My son looks very comfortable and he loves it. I

can

tell the minute as I took it out and put it on his iPod touch he didn't

react

nor want it to be removed.
I love how it has a splitter cable so I and my son could

both

watch

a movie in my tablet at the same time. My son can use his headphone and

I

use

mine. The splitter doesn't have any interrupting noise nor does it have

a

bad connection. And when my son is done using his headphone, I have a

carrying

bag where to put all the stuff in. It's safe and bundle in just one

bag

. I love how innovative Kid's Gear is.
You should get your kid's this headphone gear on Kid's Gear website. They have

different

kinds of headphone colors which you can choose for your kids. Don't forget

to

include the 3.5mm Stereo Headphone Splitter Cable, and the Headphone carries

bag

too to store and protect your kid's gear products. Find and like them on Facebook

and

check out what's new as well as see more happy and satisfied customers.
I am hosting a giveaway on this blog. One lucky reader/follower

is

going to get one pair of headphone, carry bag, and the Splitter Cable. The same package of products. You

must

be 18+ years and older. This is only applies for a US resident.
A disclaimer: This is not a sponsored post. I received

the

item for free in exchange of my honesty review. The outlook being expressed

is

100% exclusively mine.